This dialog box allows you to edit configurations used to mark lines in project, task and period lists. In mark settings you can specify which configuration to use in each case.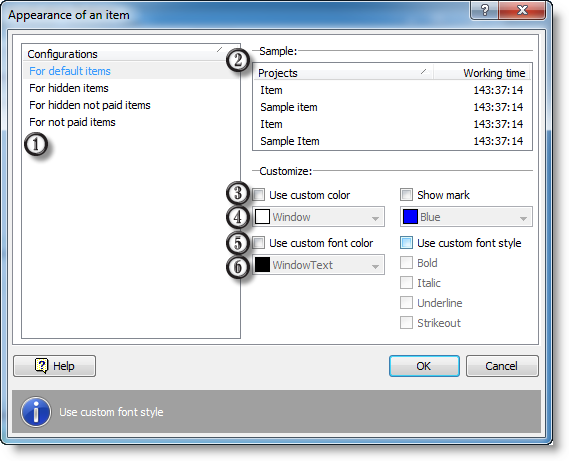 1. List of existing configurations.
2. Example of using current configuration.
3. Use different line background.
4. Choose background color.
5. Use different font color.
6. Choose font color.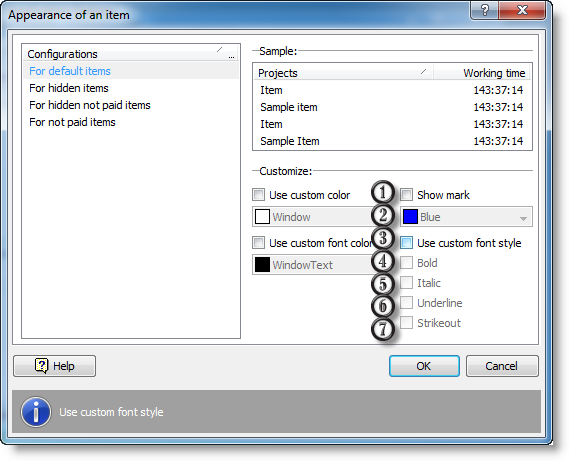 1. Show line mark. A mark is a small triangle in the lower right corner of a line.
2. Choose mark color.
3. Use different font style.
4. Use bold style.
5. Use italic style.
6. Use underlined style.
7. Use strikethrough style.